Western Governors University Announces up to $3 million in Scholarships for Students Impacted by COVID-19 Pandemic
Nonprofit, online university to award up to 1,000 scholarships worth $3,000 each to newly enrolled students facing economic hardships as a result of Covid-19 closures and layoffs


Send a link to a friend Share
[September 12, 2020] In response to the unprecedented economic hardships millions of American families are now facing due to the COVID-19 pandemic, fully online, nonprofit university Western Governors University is offering up to $3 million in scholarships to impacted individuals looking to strengthen their skills by earning a degree online, from the safety of their homes.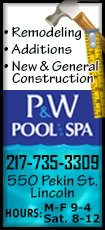 The Bright Future Scholarship is open to new students who have lost income due to the global health crisis and are interested in earning a bachelor's or master's degree in any of WGU's 60-plus degree programs in information technology, business, K-12 teacher education or health professions, including nursing.

Each Bright Future Scholarship is valued at up to $3,000 ($1,500 for the first six-month term and then $500 per term for three subsequent terms) and will be applied to Western Governors University's already-low tuition of about $3,500 per six-month term. The needs-based scholarship will be awarded to individuals who can show evidence of loss of income in their household as a result of the pandemic. The deadline to apply is September 30, 2020.

"Since the start of physical distancing and mandatory business closures in response to COVID-19, millions of Americans have filed for unemployment, leading to the largest increase in unemployment in U.S. history," said Dr. Angie Besendorfer, Regional Vice President of Western Governors University. "WGU's mission has always been to increase access to affordable higher education for adults looking to further their education and that especially holds true today. We hope this scholarship offering will help students who have been directly impacted by job or income loss during this unique time earn a degree that can help them find meaningful employment as they look towards a brighter future."

In addition to offering scholarships to those impacted by COVID-19, WGU is also providing $7 million in emergency aid across the nation to current students experiencing financial and healthcare hardships as a result of COVID-19.

This includes non-tuition emergency aid to support current students with expenses that threaten their academic progress, such as rent, groceries, medical bills, internet service and other essential needs; enhanced financial support to provide hardship scholarships for current students who need tuition assistance due to financial disruptions; funding for help with restructured payment plans or tuition and fee credits for some eligible students; and funding for interrupted terms to support eligible current students, such as those who cannot complete in-person demonstration teaching and clinical rotations.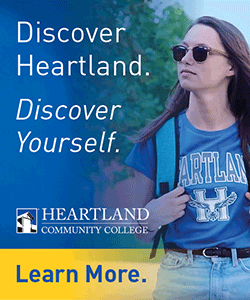 WGU is the leader in providing quality, online higher educational opportunities that equip students with the skills they need to excel their careers. Unlike a traditional college program, WGU caters to adults with previous work experience or who are currently working and looking to further their careers through education. The university's competency-based education model allows adult students to take advantage of prior learning and experience to move quickly through material they already know so they can focus on what they still need to learn.

For more information about Western Governors University or the "Bright Future" scholarship, visit www.wgu.edu.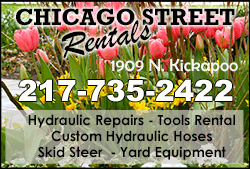 About WGU

Established in 1997 by 19 U.S. governors with a mission to expand access to high-quality, affordable higher education, online, nonprofit WGU now serves more than 121,000 students nationwide and has more than 166,000 graduates in all 50 states. Driving innovation as the nation's leading competency- based university, WGU has been recognized by the White House, state leaders, employers, and students as a model that works in postsecondary education. In just 22 years, the university has become a leading influence in changing the lives of individuals and families, and preparing the workforce needed in today's rapidly evolving economy. WGU is accredited by the Northwest Commission on Colleges and universities, has been named one of Fast Company's Most Innovative Companies, and was featured on NPR, NBC Nightly News, CNN, and in The New York Times. Learn more at www.wgu.edu.
[Abigail A. Rolland| Senior Account Executive
The Hauser Group, Inc.]