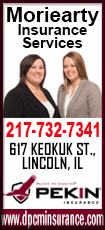 The drive will take place between 1 p.m. and 4 p.m. and appointments are REQUIRED due to the pandemic.
To make an appointment please call 217-241-7550 or visit www.bloodcenter.org ( using group code 61252).
The drive is being held in honor of Nate Stuckey and Ryan Williams.
Nate is a leukemia survivor who received many units of blood during his battle. He is the grandson of LWC president Judy Rader.
Nates family has produced a video talking about the young mans struggle from a very early age, to beat this deadly cancer.
Watch that video here: https://youtu.be/gwhjYYgolns
Ryan Williams was an amazing mand with a love for life and people. He lost his life this year in a fatal accident.
Ryan is the son of LWC member Marla Williams.
Please arrive at your designated appointment time with your photo identification. Be sure to wear a mask during the entire process.
Donors will get their choice of a $5 gift card or a retro inspired T-shirt.
Thank you in advance on behalf of Nate and Ryan.
[Pat Benson]