Illini take another positive step nipping Rutgers, 54-51
By Jeff Mayfield
Send a link to a friend
[January 24, 2020] Former American President Franklin D. Roosevelt once said, ďthe only thing we have to fear isÖ fear itself.Ē While it is one of my favorite quotes I would also remind you that President Roosevelt never played in the Big Ten Conference. At least I canít find his name on any of the archived stat sheets!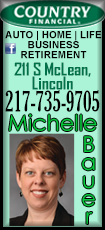 Had he played in our league he would have known what a tough assignment was in store for the Fighting Illini hosting the Rutgers Scarlet Knights on Saturday morning [and yes that is not a typo-I wish it was]. He also would have probably feared this one going in as much as we did.

And while Saturday games at 11am are ideal for old codgers like me-and yes, I am now older than dirt-they are brutal for boys between the ages of 18-22. I have one such young man who lives under my roof. Fortunately for his mom and me, heís a pretty responsible kid and usually gets up on his own and generally makes it to his college classes and his job on time. However, I do not think his best skill is playing games at that time of the day! [although I saw him in tourneys his last two years of hoops action and I think his teamís record was about 50-50 in such contests, but donít stop me, Iím on a roll]. I donít know if any of the Sports Networks executives went to college. I donít know IF any of them have any kids in college. Clearly, they donít, or we wouldnít be playing games at 11 on a Saturday morning. It just doesnít make any sense. Unless it is a money grab. Unless TV rules the roost & the world. And I guess it does cause once again we found ourselves in State Farm Arena for a contest against the Knights at 11am Saturday morning.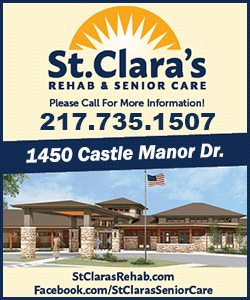 In addition, the Fighting Illini were coming off one of their most impressive showings in years, a heart-pounding 71-70 thrilling upset of the Wisconsin Badgers in Madison. I donít even want to mention that Illinois had lost 15 straight games to UW-is that even possible? That Illinois hadnít taken Bucky down in the Kohl Center since the Mayfields lived in Cheeseland in 2010! Iím told itís the longest streak any Big Ten team has [had!] over any other league opponent. Are you kidding me? Letís stop the accident now! And thatís what Ayo & the boys did Wednesday night in Wisconsin while I was teaching my Bible Study class [& yes I will do anything to help our guys win-even go to Bible Study!] The hard-fought battle, coupled with the total emptying of emotions, mixed with Rutgers outstanding play so far this season [several statistics show them as not only a top level team in our league, but a top team in the nationís numbers], made this reporter hobbled with fear.

Iíve seen it all before and itís a recipe for disaster. And if President Roosevelt were still alive today and an Illini fan as I suspect he would be, his level of fear couldnít possibly have exceeded mine going into this ball game. When your greatest fears are realized it can be a scary thing. None scarier than the first half of action Saturday morning [did I mention that we played near the crack of dawn?] for the Illini. And it got worse.

The Illini converted on a whoppingly low 19% of their first half shots, committed 6 turnovers, got out-rebounded 24-23 and got outscored in the paint 14-8 and off the bench 9-2. Iím not making this stuff up. Illinois was in trouble. Now part of it was just that shots werenít falling. Luckily for the Illini there was still another half of action left to play. And itís not like the Illini got on fire in the 2nd half. They did improve their shooting to 38% but even that was rusty. Thank goodness Illinois brought their defense and their solid free throw shooting [Illinois converted 16 of 19 for 84% at the line] to the game this morning [couldnít remember if I mentioned the early tip?]. And the Illini managed to get out of the place hanging on to a 54-51 hard fought win.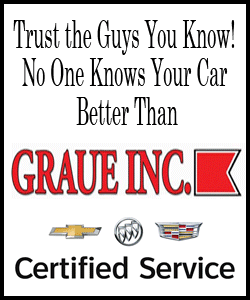 It would be hard to separate who was the MVP or star of the game for the Illini in this one.




Was it Ayo Dosunmu




or was it Kofi Cockburn?


Ayo continued to execute end of the game situations just like he did in prime time Wednesday night up north, which is a stellar time to tip a game in case youíre playing along at home. Ayo finished the morning with 18 big points and what turned out to be 7 even bigger rebounds. Kofi on the other hand displayed how important a big man is in college basketball. And how much Illini fans have yearned for a presence in the post. All Kofi did was score 11 points, to go along with an incredible 17 rebounds and 2 blocked shots. Those two were co-MVPs for sure! Andres Feliz and Giorgi Bezhanishvili both tallied 8 points apiece to help the cause.
The Illini ended up out-scoring Rutgers 24-22 in the paint while committing only 8 turnovers for the game. Jacob Young was the only Scarlet Knight in double figures with 16 points.

It was scary and we feared it all week and President Roosevelt was right. That fear was a real tangible thing to face and somehow the Illini overcame it. With the convincing victory Illinois is now 12-5 and 4-2 and in 2nd place in the conference. They will now enjoy a week off & donít play again until Saturday afternoon at 4pm. I fear that the 11am time slot wasnít available. Either way Iím guessing that President Roosevelt would have loved this one! I have no fear that we did!
[By JEFF MAYFIELD / Phots by Ed Bacon]
Respond to the writer at jeffqmay@gmail.com.