Group warns against public financing for Bears stadium
Send a link to a friend Share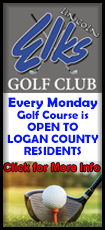 [September 17, 2021] By Kevin Bessler
"Privately financed and they make it on their own rather than relying on forcing taxpayers to subsidize a company that is owned by billionaires," Costin said.

Several NFL teams have used public financing to pay for new stadiums, including a 45% share of Minnesota Vikings stadium, and a whopping 86% share in Indianapolis for the Colts stadium.

The Bears previously discussed the possibility of building a stadium in Arlington Heights nearly 50 years ago, but instead renovated Soldier Field with the state of Illinois raising funds to help the team do so. The Bears also undertook a major renovation in 2002.

If the team's bid is accepted, Costin said the public should be wary of optimistic economic impact studies.

"The sophisticated sales pitch to elected officials to try to convince them that it is wise to take money from the public and the taxpayers and give it to a corporation is unwise and it is not good economics," Costin said. He added that economic impact studies usually don't include the cost to the taxpayer.

[to top of second column]
Costin pointed to Bridgeview's SeatGeek Stadium, which opened in 2006, as an example of how taxpayers get handed the bill. The Village of Bridgeview issued $135 million in general obligation bonds for the construction of the facility. Bridgeview's bond rating fell to junk status in 2017 and property taxes have increased.

It takes about five years to build a new NFL stadium, so the earliest the Bears could relocate would be in 2026.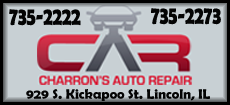 Costin is hopeful the city of Arlington Heights won't give the Bears a free ride to locate there.
"If you are going to be a contributing member to the community that you're in, you should be treated just like every other business and every other resident in that community and pay your property taxes like everyone else," Costin said.