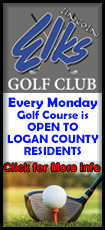 Joining owner Janell Woolard and her husband Tim behind the ribbon were daughter Allison, son and daughter-in-law Dustin and Megan, Janell's parents Duane and Barb Wibben, and members of the restaurant staff. Chris Tice is the head chef and was there for a moment, but had to get back to the kitchen to oversee food preparation for the evening meal service. Other folks joining Woolard behind the ribbon included Illinois State Representative Tim Butler, Logan County Tourism Director Alice Roate, Little Miss Logan County Sophia Farmer, Lincoln Economic Advancement and Development Director Andrea Runge, Sara Faith representing the Elks Lodge, Annie Coers with the Tremont National Bank, Angela Stoltzenburg representing the Lincoln Memorial Hospital Market, Lincoln Mayor Tracy Welch, Lincoln Aldermen Kevin Bateman, Rick Hoefle and Tony Zurkammer, and Lincoln City Clerk Peggy Bateman.

Invitees were called up to stand behind the ribbon, joining Woolard and Chris Tice. Then Woolard was asked to call up her family members that she wanted to have stand with her.

Those invited included her husband Tim, her father Duane and mother Barb, son Dustin and daughter in law Megan.

As she introduced her family she commented on the role they have all played in getting the new restaurant off the ground. She spoke about her daughter Allison who is headed to Blackburn College to play golf and quoted a saying, "Never underestimate a woman who plays golf." She said Allison had been inspirational in some of the items that are featured at the restaurant.

Dustin seated center with Megan behind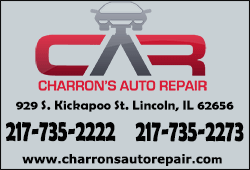 She noted her son Dustin had been an asset in getting a lot of her graphic work done and other major digital efforts and daughter in law Megan had done whatever she was asked to do without hesitation from scrubbing to washing glasses and helping get everything in order.

Janell Woolard center, Tim Woolard and Barb Wibben

She called on her husband Tim and shared that his support and help was something that she would not have been able to do without in this effort, that he had been completely behind the efforts to open the new business venture.

Chris Tice standing to the right of Woolard in dark blue shirt

She also spoke about Chris Tice, saying that he was so valuable to the restaurant. She said that he was responsible for the creative menu and that without him, there would be no restaurant.

She mentioned that she had very close friends who had shown her amazing support, as had her family. She said that she was so appreciative of the support and encouragement from family, friends, but also from the community.

Staff was also asked to come up and become a part of the photo.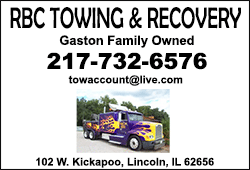 Representative Tim Butler in the foreground

Representative Tim Butler said hello to the crowd from behind the ribbon and said he was happy to be included in the event. Sarah Faith spoke on behalf of the Elks and said that she was happy that someone had taken over the responsibility of the restaurant so she would not have to do the cooking anymore.


Angela Stoltzenburg was acknowledged and she and Woolard spoke about the endeavors of the new eatery to utilize local healthy foods. Woolard talked about their visit to the market last week, and how the vendors had responded to the idea of supplying food for the restaurant with great excitement.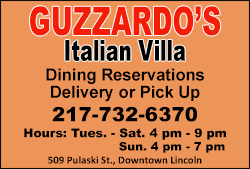 Stoltzenburg said that it was so good to see a restaurant take an interest in providing clean, healthy, locally grown foods. She commented that fresh foods were not only healthier but that the utilization of local vendors supplemented the economy and made it better for everyone.
More discussion was shared about some of the features of the new eatery, and Woolard asked that everyone remain after the cutting event and be sure to take a look at the gallery in the formal dining room. It was mentioned that representatives of the Tremont Bank in addition to Coers were on hand. Those were bank president June Kidd along with Tyler Hodge and Dave Pickering. It was shared that Dave's wife Molly is a local artist and her work would be among the displays in the gallery.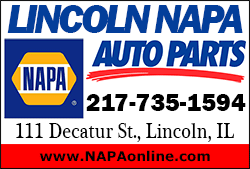 Mayor Welch was asked to speak on behalf of the city. Welch said he was always happy to welcome a new business into the community. He said that Woolard and her team were doing a remarkable job with the restaurant. He noted that he was a guest at the soft opening. He said that it was a great event and he felt that if every evening to come was like the soft opening night, the restaurant was going to be busy every night and enjoy a great success.

Woolard spoke again about the staff. She said that she had put together a remarkable team of 20 people. One of them she noted was brand new having been on the payroll about an hour. She also noted that she had been blessed to hire one experienced person, Britiane Griffith, who has worked in the building in the past when it was Whiskers.

She also made a point of mentioning Hieronymus Tice, Chris Tice's noting that the restaurant was a true family affair, with so many loved ones pitching in to get the job done.


When all the speakers were finished, the posed photo was taken with Janell and husband Tim holding the ribbon. Chris Tice had excused himself earlier saying that the kitchen needed him.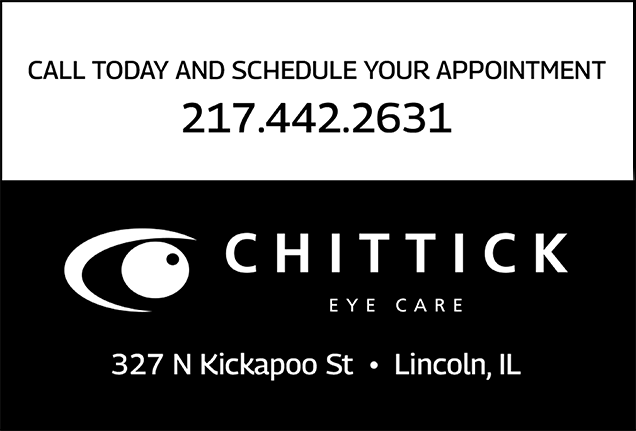 When the posed picture was taken, everyone joined in in the countdown and Janell and Tim did the honors.

Guests were encouraged to visit the entire restaurant, and enjoy artwork on display in the formal dining room. Woolard also encouraged guests to make a quick reservation and return for dinner in a bit.

The Top of the 19th is open to the public, no membership with the Elks required. The restaurant will be open seven days a week. Monday through Friday the hours will be evenings only from 4 p.m. to 9 p.m. Saturday the restaurant will open at 11 a.m. and close at 9 p.m. Hours will be mid-day on Sunday with opening at 10 a.m. and closing time at 3 p.m. and a "Sunday brunch" menu will be offered. Reservations are recommended and can be made by calling (217) 732-3914 or send a message through Facebook on the restaurant page (search Top of the 19th).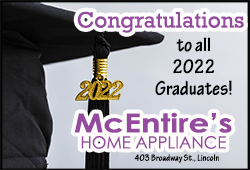 [Nila Smith]