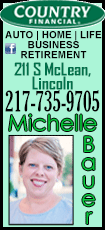 Top of the 19th will take eating out and turn it into an experience that Woolard defines as a great 'date night' activity with just a bit of class and sophistication.

The food will be all freshly made by Chef Chris Tice and his staff. The menu will feature as many locally grown products as possible. Woolard explained that while good food is the goal, there is another goal of offering clean foods that are fresh and grown with care by producers from the central Illinois region. This includes items that are purchased locally at the Lincoln Memorial Hospital Market and contracts with sellers who utilize that market. For example, meat products are coming from MKS Meats which is local, and during their soft opening week, items such as asparagus were purchased from Ioerger Family Farms at the market.

The menu will also feature gluten free options and vegetarian options along with American Contemporary foods. She defined this style as a reflection of the 'melting pot' that our country is with foods that will hint of Indian, Japanese, British and southern flair. There will be a 'build your own burger" option, Chicago style hot dogs, a special milk shake feature, along with some traditional fine dining plates.

In addition, there will be locally sourced beverages such as coffees supplied by Guest House Coffee and Pastries. For those that may be unaware, Guest House owner Ethan Hoinacki does his own roasting and grinding. So, while the beans may not come from a local source, the consumable product does.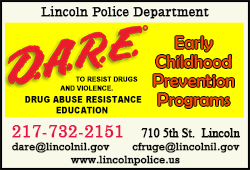 The restaurant will be open seven days a week, with a special Sunday brunch menu that will whet the appetite for anyone. She said one of her favorite items for brunch will be the southern-style chicken and waffles along with many other offerings. Speaking about the waffles, she said that some will be drawn to the fact that the base for the waffles is the exact same base used at Disney World, where the waffles are very well appreciated by diners.

She is also working to provide local desserts and is looking forward to working with a local baker to provide pies that are so good, folks will stop in just for a slice and a nice cup of coffee or glass of wine.

While foods will be fresh, local and natural, there is another feature to the restaurant that will catch the eye of diners and it too is local. The larger dining room that overlooks the golf course, will feature a gallery wall with works from local artists. The pieces are so spectacular that diners will enjoy studying each piece individually or as a whole while waiting for their food to arrive.

Woolard commented that the back dining room is a perfect setting for art because the view out the windows that grace the entire width of the room is a natural canvas and quite pleasing to the eye. The artwork on the opposite wall will serve to complement what is already there.

And, for those who order appetizers, those items will arrive at the table on serving trays and platters made by an artisan from Springfield. Woolard said that she also utilized downtown Lincoln businesses to purchase some of the décor items within the restaurant.

Woodard and Tice have both been visible fixtures in the Lincoln and Logan County area for several years. Many will know that Woolard has worked the last several years in marketing and public relations and is currently working at the Christian Village in Lincoln.

When asked how her other career choices have prepared her for restaurant ownership and management, she said that her history with food service goes back to her teenage years, and she feels that those teenage years started the process of preparing her for all the other things she has done, and is now culminating in a full circle type scenario where she is returning to something that she loved.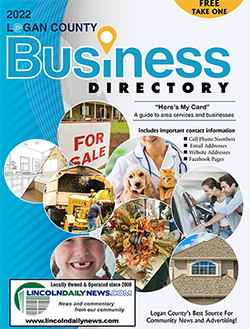 As a teenager, Woolard grew up in the Hartsburg-Emden area and she said that her first job was at the café' in Emden. There she was a server, but with it being a small operation, those who worked there got experience in almost every aspect of food service. In such a setting Woolard said, "you become the do all, be all, and I loved it." She feels that working there groomed her to work in professions where she could serve people.

It has always been in the back of her mind that she would like to return to food service. For the last couple of years, that desire has grown, and when she decided to take on the restaurant at the Elks, she knew it was just what she wanted and needed to be doing.
Woolard says she has no intention of leaving her job at Christian Village. She loves that work as well, and says that her administrator has been wonderful as Woolard has worked through the enormous task of getting the restaurant off the ground.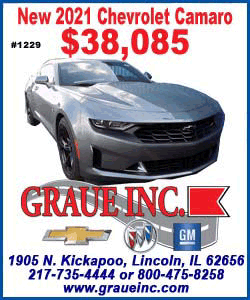 Many people recognize Tice from the Lincoln Art Institute downtown and also from Lincoln College. An established artist and an art instructor, Tice has used his creativity through that venue for the last several years. But, what most people don't know is that Tice put himself through school working in restaurant kitchens and honing the skills of an accomplished chef. He said that he worked for a well known chain, TGI Fridays for quite some time, and also spent two years in a Vietnamese restaurant.

Woolard said she has known Tice for several years, but it had slipped her mind that he had that kind of food service experience. But, it all came together for the two and she couldn't be happier.

For Woolard and Tice, the phrase "timing is everything" played well into their coming together for the new restaurant. Woolard explained that at the time she was looking for staff, it was also being announced that Lincoln College would be closing. She said the college had hosted a job fair for its exiting staff and she attended.
Woolard had listed some of the restaurant job openings with Andrea Runge of the Lincoln Economic Advancement and Development (L.E.A.D.) organization. However, she wanted to personally seek staff for the kitchen positions.

Woolard said Tice stopped by her table and expressed an interest, and she knew right away that it was meant to be that the two would work together on the Top of the 19th project.

Woolard said that for the most part all of her service staff, save for one, are inexperienced. She said this is a good thing for a number of reasons. First, providing employment to people is always good, and all together her staff numbers about 20 individuals. Secondly, when you start folks out fresh, they are trainable and you don't have to break old habits from previous jobs.

Woolard has hired one person for front of the house staff that is experienced. She said that Britiane Griffith worked at the restaurant when it was Whiskers. Griffith has been very helpful with getting the place organized, but has also been an invaluable teacher for point of sale (POS) system that was already installed in the restaurant.

Family has also played a big part in getting the restaurant where Woolard wants it to be. She said her son Dustin had designed her logos, was developing her website, and had been chiefly responsible for the surround sound system in the building.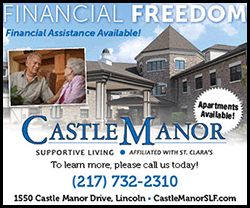 Janell and Tim's daughter Allison, who is an avid golfer along with Tim, had come up with the idea of the Milk Shake Bar. Allison by the way, is helping out at the restaurant, but not for long. She's headed off to college in the fall where she will play golf.

Tice also has a son, Hieronymus Tice working at the restaurant, and Woolard's mom Ruth is working front of the house as well.

Woolard said that the menus are going to be special. She said that it was particularly important to her that the eatery offer gluten free fare as she has family members who have dietary restrictions. There will be one fryer in the kitchen that is strictly for gluten free cooking, and the restaurant will utilize products such as chick pea flour to provide great taste and food safety for customers.

In addition to the restaurant experience, Top of the 19th will also provide food service for The 19th Hole, which is a members-only lounge on the ground floor of the lodge building, as well as the swimming pool area. She said that all three locations will have different menus, designed for the location and atmosphere they evoke.

The Top of the 19th will also be offering catering later on, and the large back dining room is available for meetings and will seat about 50 people.

Asked what she hopes for the restaurant, Woolard said that she wants the Top of the 19th to be a special place, the kind of restaurant where folks want to dress up and feel special, like a date night. She adds that the company slogan is "Life is better at the top." That is the feeling she wants to evoke to the customers, that they are living the good life, feeling happy and satisfied and special from the time they walk in the door until the last bite of dessert.

The Top of the 19th is open to the public, no membership with the Elks required. The restaurant will be open seven days a week. Monday through Friday the hours will be evenings only from 4 p.m. to 9 p.m. Saturday the restaurant will open at 11 a.m. and close at 9 p.m. Hours will be mid-day on Sunday with opening at 10 a.m. and closing time at 3 p.m. and a "Sunday brunch" menu will be offered. Reservations are recommended and can be made by calling (217) 732-3914 or send a message through Facebook on the restaurant page (search Top of the 19th).
[Nila Smith]
Family and friends gather for the grand opening of Top of the 19th